Using the Neem oil is the most effective dandruff treatment and it is ideal for those who want to use occasional therapy for treating dandruff in scalp and hairs. This oil stinks a lot and that is an only drawback, however it is pure and fights the dandruff effectively. You can apply the Neem oil and hour before using shampoo. Then you can wash the Neem oil out by using various hair wash powders like Shikakai, Soapnut Wash and Reetha Soap Berri.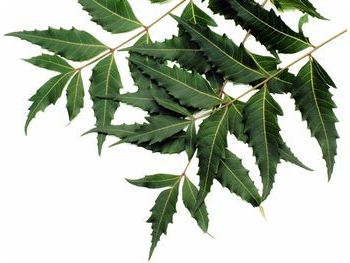 You can also use it for longer time if you can bear the stink of the oil. You can use it occasionally for killing dandruff. In the beginning you can use it 2 – 3 times a week regularly for a course of 3 weeks or before if you get the required results. In case you cannot stand out the stinking smell of pure Neem oil, you can go for conditioning treatment oil like Amla or Bhringraj that have nice smell.
In case, you are taking regular medicines prescribed by the doctor or you have some sort of infection in your hair you can take the advice of your doctor before using Neem oil as it is very strong. As it is completely herbal, it may also cause few side effects. It is proven to strengthen not only the hair, but also it is highly effective for itchy and flaky scalp treatment.
Moreover, it is an excellent hair conditioner. You can apply few drops of Neem oil to your palms, rub your palms together for warming the oil little and spreading it to your finger tips. Now you can gently massage your scalp and lifting the hairs gently. You can also brush the hair lightly for spreading the oil across the hair.