There are many application of using the Mustard oil for preventing the hair loss and dandruff. You can use various home remedies for Hair Loss by applying Mustard Oil and Henna Leaves. The mustard oil is boiled with henna leaves and helps a lot in healthy hair growth. You can boil about 250 ml of mustard oil in a tin basin and add sixty grams of henna leaves gradually till they get burnt. This oil is filtered by using a cloth and then stored. You will get abundant hairs by regularly massaging your head with the oil.
There are following home Remedies that are recommended for Dandruff and Itchiness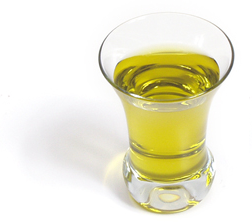 (1) You can prepare a mixture by adding 1 teaspoon of camphor to half a cup coconut oil. You can store it in glass container and massage it into the scalp before going to bed.
(2) You can also mix 1 teaspoon of mustard, coconut and castor oil and massage it regularly into the scalp.
(3) You can also mix lemon juice with coconut oil and apply the mixture into the roots of the hair regularly.
You can use home remedies with mustard oil for achieving softer hair and conditioning. You can prepare a mixture of yellow part of one egg, 1 tbsp mustard oil and 2 tbsp lemon juice. You can apply this mixture to the root of your hairs. Then you should wash off your hair after one hour. It makes your hair soft and lustrous.
You can prepare a mixture by adding 1 ½ tsp mustard oil, 1 egg yellow, 1 ½ cup tea extract, and juice of lemon in henna powder. Once it is applied to your scalp, you can wash off your hairs after one hour.
You can also apply luke warm mustard oil to your hairs and scalp before you sleep and wash it on the morning.